Leaders are great minds sequenced with motivation. Leadership positions are varying, and of course every field, sector and team needs powerful leader. A number of soft skills are required in every position related to leadership, whether one is a project leader or even an office manager, these skills are a must.
Some essential soft skills are required in order to help leader positively interact with their team and employees. Hiring managers seek some soft skills which are considered crucially required in leaders, after all, leaders are motivators and they need to be chosen wisely in order to make both the supervised team and work flow superior successfully. Obtaining these skills are not enough, if you're considering enrolling in any leadership position, then practice on mastering some soft skills which makes you a successful candidate catch for recruiters in big companies.
Here are the top 5 skills which make a strong leader in workplace superior:
Leaders must master all forms of communication. Communication skills are crucial in such positions, different forms of communication needs to be excelled professionally including one-on-one, full staff and departmental conversations. As a leader, you'll need to communicate clearly and be able to succinctly explain your employees every details from specific tasks to organizational goals. Communication needs to also be mastered via email, phone calls and social media conversations as well. Communications doesn't only mean mastering the talking part, you'll also need to be a good listener, and be able to understand your team and employees points of view and make a feedback upon their perspectives, so it's basically a two ways method! Leaders must always be available for their employees to discuss their issues and concerns, either through open-door policy or even by regular conversations with workers and colleagues.
There are many skills related to communication like clarity, editing, active listening, articulating, expression, public speaking, presentation alongside with many other communication methods which required high amount of communication skills.
If you experience makes you eligible for a leadership related position and you are professional communicator , then go through famous and authorized online job websites like Joblang and apply online for a job position which matches your qualifications and requirements.

Positivity
Positive attitude is well appreciated in leadership positions. Leaders need to be serious but they sometimes need to break the ice with their employees, which lead to a healthy work environment. Most employees would hate their jobs because their boss is treats them unprofessionally and puts them under constant stress. Developing a positive atmosphere in the office makes you employees more productive and it empowers them to make more effort for the sake of your satisfaction, happy employees are long term remote team management software loyal employees. Spreading positivity doesn't require much effort; sometimes asking employees about certain concerns makes them feel more important and well appreciated by their manager. Making some time for the sake of you employees happiness makes them feel appreciated and giving them a good level of comfort that you actually care about their satisfaction and concerns. Leaders need to be smart in deciding when to act positively and when to be serious; the last thing you want is to make your employees feel that you are sarcastic and unserious attitude; you'll certainly be less respected at some point. You need to give your employees a feel of comfort but boundaries must be still.
Being positive includes some skills like diplomacy, caring, conflict management, helping others, interpersonal, respect and positive reinforcement.
If you're a positive leader, then you need to visit joblang.com. Joblang is a famous online job website which helps you find great job opportunities to land your dream job easily.

Motivation
Motivating you employees make them go extra miles for you. Leaders often need to motivate their employees and team; it can rapidly increase the productivity level in the company. Paying their salaries is not an enough boost for them to do their work in full efficiency; there are other important methods which helps motivating your employees professionally. Leaders must build employee self-esteem through rewards and recognition; also giving them new responsibilities can increase their investment level in the company. There are many skills which can actually motivate your employees and encourage them to be more productive and grow their passionate towards their positions, it includes mentoring, convincing, asking for input, team building, appreciate their efforts and understating employees differences.
Leader who can professionally motivate their employees makes their sectors and company reach a high level of superiority and making a remarkable raise in the world of business.
If you're a marvelous leader with many skills which makes you successful candidates for high leadership position, then invest these great skills in the world of employment by visiting Joblang and land on your dream job easily and professionally.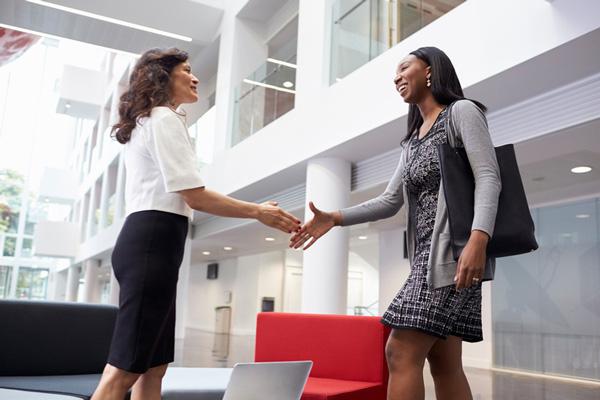 Leaders are great master minds. Being a leader doesn't mean giving orders, it also means inspiring and motivating your employees for the sake of the company's interest and your own as well. Some leaders would enroll this position in a negative way, which make employees feel less comfort and of course less productive. When you superior and master these professional skills above, you'll turn your employee to a loyal happy employee, happy employees makes great efforts for the sake of their leader and can rapidly increase the productivity level during their working hours. Successful leaders need to appreciate the employee's efforts; if they wouldn't notice and appreciate great efforts then less positive efficiency will certainly occur. Make you work place a happy appreciable environment and you will see the changes yourself!